Business Profile
Total Safety Services was established in 2003 and Queensland Training Services Pty Ltd was registered as a registered training organisation in 2005 by the O'Donoghue family. Total Management and Training (TMT) bring the two businesses together under one banner. All entities continue to florish due to a reputation of providing prompt, professional service, using qualified and experienced consultants and trainers to deliver up-to-date, industry standard training and advice. Queensland Training Services Pty Ltd was established initially to provide training options for those in Far North Queensland, however are now delivering across Australia due to word-of-mouth and a large component of repeat business.
We constantly look to improve our courses and include only the latest information available. We have clients from Brisbane to the Torres Strait, as well as interstate and overseas, who use our services on a regular basis, and refer us to their friends and colleagues.
Our trainers are fully qualified in the areas they train in, and have extensive industry experience - so you can rest assured your training is backed up by people who know what they are talking about, know the environment and understand what you do.
Meet our team...
Bruce Grimley
Consultant / Trainer - Safety and Fire Compliance
Bruce has held a variety of roles in Workplace Health & Safety over the years, working collaboratively with Australian and overseas companies.
read more
---
Bruce developed and published a Safe Work Practice manual and an Electrical Safe Work Practice training manual in collaboration with Duke Energy Charlotte North Carolina USA and South East Queensland Electricity Corporation (SEQEB). Bruce managed the whole of business OHS program including Workers Compensation for over 600 employees located in some of the remotest parts of Queensland.
Bruce was then recruited by Ergon Energy and led a team of safety professionals in establishing and maintaining Ergon Energy's OHS program from its inception in 1999. Bruce also developed and wrote Ergon Energy's Safety Management System (compliant with AS4804). Ergon Energy achieved 5 Star Key Element score of the NSCA 5 Star Grading System within three years of implementing the SMS. The system consists of over 100 procedures and work instructions. This was while managing Ergon Energy's whole of business workers compensation process for over 4000 employees including attending and advising legal counsel at mediation settlements resulting in significant reduction in workers compensation premiums paid.
Over time Bruce moved into Safety and Compliance Management and developed and implemented the Compliance Program for Ergon Energy's TaDS Business Unit in line with the requirements of AS3860, undertook "compliance audits" and "for cause" audits both on electrical, construction and environmental activities across Ergon Energy's entire operations of over 100 depots, and was a member of a specialist team that developed and wrote the Distribution Risk Management Training manual deployed to over 2000 construction based employees.
Bruce was then seconded to manage TaDS whole of business (1100 employees) safety program covering overhead and underground construction, substation maintenance, communications, transmission construction and maintenance, civil construction and maintenance, electrical and civil design, stores and administration.
Prior to joining Total Management and Training, Bruce was managing and guiding the development and implementation of safety, quality, and environmental systems across Tenix Infrastructure projects (Gas, Power and Water) in accordance with corporate, client and legislative requirements and business unit objectives, goals and targets.
Bruce's qualifications and accreditations are varied and include:
Associate Diploma of Applied Science, Workplace Health and Safety
Graduate Diploma of Occupational Health and Safety
Graduate Certificate Risk Management
Master of Business Administration (MBA)
Certificate IV in Training and Assessment
Certificate III Public Safety (Community Safety)
Workplace Health and Safety Officer Queensland
Work Safely in the Construction Industry White Card
Overhead Live Linesman - Queensland Electricity Commission
Overhead Linesman - TAFE NSW & Qld
Workplace Rehabilitation
Internal Quality Auditing
Drivers Licence: HC, R


Professional affiliations include:
Australian Institute of Management
Risk Management Institute of Australia
Paul Tongue
Consultant / Trainer - Safety & Fire Compliance
Paul joined the TMT team after a long association as a client of the company. Paul works in the safety / fire compliance space and brings peace of mind to clients who are seeking solutions in the health and safety space.
read more
---
Paul started out as an electrical fitter with the Royal Australian Air Force working on F111-C and Mirage aircraft. Armed with his electrical trade certificate, Paul performed workshop fault diagnosis and repair of aircraft electrical systems, performed before flight, after flight and turnaround servicing, as well as performing duties as the Electrical Supervisor in charge of Mirage R1 and R3 ramp servicing, fault diagnosis, repair on avionics and electrical systems. Paul conducted safety training on the use of fire extinguishers and precautions with aircraft ejection seats.
He then moved onto the Department of Aviation as a rescue fire fighter working out of Tullamarine Airport. He was required to carry out fire vehicle and equipment daily checks, was the Fire Control Centre Operator for the airport during day and night shifts responding to fire station emergencies, and had Airport Fire Officer duties throughout the airport and immediate vicinity including inspections of fire-fighting equipment, first aid assistance, training and security.
Paul then moved into the role of Para-Rescue Officer, Helicopter Aircrew Officer and Dropmaster, and was part of a highly specialised team trained to parachute out to sea or remote inland areas to provide and coordinate rescues. Loading and configuring of aircraft for Search and Rescue, Medical, Ambulance and Hyperbaric operations. Paul had to maintain currency on all aspects of para-rescue and helicopter aircrew officer skills including parachute jumping, rappelling, diving, SAR raft and supply dropping, advanced trauma management, hyperbaric attendant and helicopter winching. He was a member of the initial team to establish the first civilian contract to provide Search and Rescue to the RAAF.
Paul returned to the military, this time with the Australian Army as a full-time loadmaster for a few years, before moving back into the Helicopter rescue space undertaking emergency rescues with companies such as Lloyd Helicopters, Queensland Rescue, Capricorn Helicopter Rescue Service, and Emergency Management Queensland.
After so many years in the air, Paul decided to keep his feet on the ground and joined Total Management and Training as a safety consultant and trainer in safety and fire compliance.
Paul's qualifications and licenses include:
Certificate IV in Training and Assessment
Certificate IV in Occupational Health and Safety
Dangerous Goods Awareness Certificate
Royal Life Saving Society of Australia (RLSSA) Bronze Medallion Certificate
CASA approved to conduct Aircrew Check and Training
Senior First Aid certificate
Advanced Diver and Rescue Diver qualifications, PADI
Helicopter Underwater Escape Training and HABD qualification
RAAF Electrical Fitter
Australian Army Loadmaster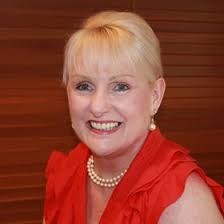 June Hannan
Trainer - Health & Corporate Professional Development
From sugar mills in Far North Queensland to high level executive roles in various consultancies and airports around the world, June is obviously a 'high flyer'.
read more
---
June's career commenced in Far North Queensland where she joined Tully Sugar Mill as Accountant's Assistant straight after leaving school. June assisted with accountancy tasks and payroll for 267 sugar cane farmers and 300 employees at the mill, as well as various high level and confidential tasks for the Executive Secretary of the Board.
June went on to become the Operations and Marketing Manager for Sabadina Constructions in Mission Beach before moving to London and becoming the International Business Office Manager for Geo Kingsbury & Co.
June has held high level executive roles in various consultancies and airports around the world, prior to returning to Cairns to run A J Hannan Optical Pty Ltd (as part owner / practice manager) with her husband Anthony. In 2004 June founded Pro Mentor Coaching Pty Ltd which provides business consultancy / coach and trainer services to the health and allied health industry, one of her contracts being Bupa Australia where June was contracted to be National Practice Development Manager for two years.
Through this business June provides coaching and training in all aspects of practice staff training and specialties, including implementing systems and processes, mentoring of professionals and senior managers and assisting health practices through the accreditation process. June also conducts seminars, workshops, presentations, is a conference facilitator and speaker Australia wide.
June has been awarded Owner/Manager of the Year in North Qld by the Australian Institute of Management, was an AIM North Qld Chapter committee member for six years, a Judge for the AIM Management Excellence Awards and Chairperson of the judging panel, as well as completing the Entrepreneurs Success Program – a 3 year formal and structured commitment to personal and professional development at corporate level of management. June is an International Consultant in DISC profiling as well as being trained by Action Coaching International.
June's hobbies and interests include playing piano and keyboards, as well as singing. June is into cycling, gym weights and water sports, tries her hand at baking, floral art and cake decorating, and to relax she enjoys reading and watching movies and documentaries.
And just to keep things interesting, June is also multi-lingual and can speak French, Spanish and Greek.
June's qualifications and accreditations are varied and include:
Masters in Behaviour Analysis Consulting
Certificate of Excellence in Business Coaching
Dual Degrees in Marketing and Accounting
Diploma of Practice Management
Certificate IV in Optical Dispensing
Certificate IV in Training and Assessment


Vice President, Qld Executive Committee, Australian Association of Practice Management
Chair of the Regional Advisory Committee, Institute of Managers and Leaders
Fellow of Australian Institute of Management
Australian Dispensing Opticians Association
Kim Grossman
Trainer - Asbestos Removal & HSR Course
Kim's career has been in the building and construction industry spanning over 40 years. Kim is Previous Chairman of Master Builders Association (FNQ) for over 15 years, and has been contracted to Queensland Master Builders for many years undertaking training and assessment from Townsville to the Torres Strait Islands.
read more
---
Kim also holds contracts with the Housing Industry Association undertaking training and assessment from Rockhampton to Cairns, as well as being contracted by RTO's to deliver various construction centric qualifications and short courses.
Over recent years Kim's contracts have included development of WHS Management Plans and safety advice for numerous builders, including renovations, commercial and multi-residential construction, project management, insurance repairs and alterations, management of asbestos contaminated material and awareness on site during estimating through to work completion.
Kim has extensive experience working around asbestos, removal of damaged asbestos contaminated materials and project management of large removal jobs of asbestos contaminated materials using licensed contractors, ensuring safe work method statements are followed.
Kim's experience also extends to development of SWMS for various trades, contract energy rating work, and contract estimating for residential and commercial projects throughout Queensland. Kim dabbles in contract residential construction direct with the public, mainly concentrating on small repairs and renovations on older homes in the Cairns area.
Whilst with Glenwood Homes Pty Ltd Kim was in charge of training new staff in sales and estimating departments, managing housing projects, and the management of reconstruction of 35 homes in Innisfail after cyclone Larry.
Kim was the owner operator of Grossman Builders in Townsville undertaking residential construction in the 1980's and 1990's and prior to that was a self- employed contractor in the housing industry in Western Australia.
Kim's qualifications and licenses include:
Qld Building Construction Commission

Builder – Low Rise
Builder - Open - Restricted
Work Safely in The Construction Industry. White Card
MBA of NSW & ABSA Short Course in Building Thermal Performance (Residential)
BERS Solar Logic Accreditation
Building Contracts – BCGBC4003A & BCGBC4016A
HIA Greensmart Accreditation
Certificate IV Training and Assessment
Workplace Health & Safety Officer (Construction)
National Police Certificate
Positive Notice blue card for Child Related Employment
Swimming Pool Safety Inspector's Course
Certificate IV in Small Business Management
Certificate IV Occupational Health & Safety
Certificate IV in Building and Construction (Building)
Diploma of Building and Construction (Building)
Health and Safety Representative
Residential Building Inspectors Course
Remove Non-Friable Asbestos
Supervise Asbestos Removal
Kim holds the following memberships:
Queensland Master Builders – Current Committee Member for Far Northern Division

Housing Industry Association
FNQ Safety Group
Peter King
Trainer - Electrical Safety
Peter brings with him a wealth of experience in the electrical space, and we are fortunate he enjoys the training side of things so much, as he's still a very busy lad running his electrical business Solect Energy and living the dream installing solar systems in the height of a FNQ summer.
read more
---
Peter commenced his career as an Electrical Apprentice at Hay Point in 1979. Peter's duties included maintenance, fault finding, repairs and installation covering all areas of the Hay Point coal loading facility. Machinery worked on included stacker reclaimers, ship loaders, conveyor systems, HV/LV reticulation and the train tipper.
In 1983 Peter moved to Dave Griffith Electrical in Mackay as an Electrical Fitter Mechanic and managed a branch in Moranbah servicing plant and equipment at Goonyella Mine for contractors. Peter has experience undertaking multiple shutdowns on open cut coal mines performing critical maintenance; as well as general electrical contracting in and around the Moranbah township.
Peter then became the Electrical Fitter Mechanic for Kilpatrick Green Pty Ltd Newlands Coal Mine working in all areas of electrical construction in the coal handling, conveyor systems, and wash plant infrastructure.
Peter then joined BHP Peak Downs Coal Mine in 1985 undertaking electrical maintenance and critical fault rectification on draglines, face shovels, conveyor systems, wash plant and the train loading facility. Peter also looked after HV cable management and maintenance, air and electrical instrumentation maintenance and installation, logic control design and programming.
By 1987 Peter decided it was time to do his own thing, and commenced Mission Beach Electrical (now called Solect Energy), his own contracting business undertaking domestic, commercial and industrial electrical installations and maintenance, aqua culture farm electrical design and construction, off shore resort island maintenance and construction, smart home installation and programming, grid connect solar design and installation and off grid solar design and installation.
In between being a highly sought after electrical contractor still running his own business, Peter delivers accredited training for Total Management and Training.
Peter's qualifications and licenses include:
Certificate IV in Training and Assessment
Certificate IV in Electrical – Photovoltaic Systems
Qld Electrical Contractors License No. 52106
Qld Electrical Fitter/Mechanic License No. C13675
Clean Energy Council Accreditation GC/SPS A8923476
Selectronic accredited installer
First Aid / CPR
Construction Industry Blue Card 061239
Level 1 Outrigger Canoe Coach
Fred Van Der Heyden
Trainer - Heights, Confined Spaces, Fire
Fred couldn't decide what he wanted to be when he grew up… did he want to be Bob the Builder, or Fireman Sam? Well he ended up doing both.
read more
---
After gaining his QBCC Licensed Builder status back in the dark ages, and becoming proficient at working at heights, inspecting height safety equipment, and playing around on elevating work platforms, Fred also gained trade experience in plumbing, electrical, carpentry, welding/grinding and painting, and plant operator experience with backhoes, skid steer loaders and forklifts.
Then Fred decided to run away and join the Fire Brigade.
From 1988 through to 2016, Fred was a Station Officer (Firefighter) based at the Cairns Fire and Rescue Station (one of the busiest in Queensland with approximately 1800 calls per year). He started off as auxiliary firefighter, and was selected for full-time employment after only 4 months. Fred established Officer qualifications after only 5 years.
Fred's roles included operation, training and access on the 42m Bonto Skylift EWP, he conducted regular building inspections, provided public education and safe home visits, provided commercial training in confined space entry and confined space rescue, managed, trained and assessed fire crews on a regular basis, obtained rescue technician status in 1998 and became Regional Technical Rescue Coordinator 2 years later.
Fred's rescue technician role included high angle rope rescue, confined space rescue, urban search and rescue, swift/floodwater rescue, trench rescue, heavy road accident rescue, hazardous materials rescue/management, atmospheric testing and monitoring and helicopter winch rescue.
Prior to joining TMT in 2017, Fred spent 2016 on Curtis Island working on the Santos GLNG Process Plant (a Bechtel Construction Project) as part of the emergency response team. Duties included responding to all forms of emergency including fire, rescue, chemical spill, confined space rescue and entrapment. He trained and assessed emergency response team members, and maintained, monitored and tested emergency response equipment.
With that kind of experience, Fred is well equipped to train our clients in fire safety, all things confined space, working safely at heights and first response fire-fighting.
Fred's qualifications include:
Certificate IV in Training and Assessment
Elevated Work Platform >11m Cert
Rescue Technician (QFES Level 2)
Level 1 IRATA
Height Safety Equipment Inspector
Work Safely at Heights
Enter and Work in Confined Spaces
HC Driver's License
HUET (Helicopter Underwater Escape Trained)
Marine Safety Identification Card
White Card (Qld Construction)
Mark Csukardy
Trainer - Fire Safety
Mark is a career fireman (but we are yet to see him on a calendar... c'mon Mark, don't you like kittens?). Mark joined TMT a few years ago to assist us with training in fire compliance and fire safety. And who better to do so than an official fire investigator?
read more
---
Mark has been with the fire service since 1997 as Firefighter, Trainer, Lietenant and Auxiliary Captain. He has had experience in all things to do with fire and emergency preparedness by managing, leading and commanding a crew of 18 firefighters, coordination of recruitment, carrying out incident control and QFES Commander functions. This includes the operations, planning, logistics and safety associated with emergencies and involves structure, transportation, vegetation and marine fires or explosions, road traffic and marine crashes, gas, liquid, and solid chemical spills, and leaks to minimise threat and damage to life, property and the environment. In my role I also take part in animal rescues, investigation of fire alarm activations, swift water and vertical rescues, flood wash down, and provision of medical assistance.
Mark has had to identify and report on workplace risks and investigate accidents/incidents to develop or advise on control measures and ensure these measures are implemented. Monitoring of data entry for incident reports so they are completed according to QFES policies and procedures and conducting media interviews to relay information/warnings about emergencies and highlight department goals are all part of the gig.
Mark has also been a District Fire Safety Coordinator with Queensland Health for the Cairns and Hinterland Health Service district responsible for developing strategies to improve the Cairns and Hinterland Health Service District's compliance with fire safety legislation. He has had to interpret and carry out a broad range of regulatory and educational functions under the provisions of Building Fire Safety Regulation 2008, Fire and Rescue Services Act 1990, Building Code of Australia and relevant Australian Standards.Mark has also implemented training strategies by opening a line of regular communication with department managers and supervisors to inform them of particular staff requiring their annual compulsory fire safety training which resulted in an increase of over 60% of the more than 4000 staff in the district receiving the training.
Mark has developed emergency response plans, diagrams, and training programs including power point presentations adapted for specific site hazards giving confidence for management and staff to deal with these hazards in an emergency.
Mark's current position as Regional Fire Investigator keeps his knowledge up-to-date as he has to take part in an on-call roster to investigate using the methodology of deductive reasoning to determine the cause of structural, transportation, and marine fires from Thursday Island to Cardwell. He has to gather, record, and compile information through interviews and on scene examinations, develop work relationships with Queensland Police Service Scientific and Scenes of Crime Officers, Electrical Safety Officers and Gas Examiners to gather sustainable evidence for prosecution, apply principles of combustion, fire dynamics, and electrical/ electronic knowledge to fire investigations to determine what caused ignition.
With that kind of experience, Mark is well equipped to train our clients in fire compliance, fire safety, and first response fire-fighting.
Mark's qualifications and accreditations include:
Diploma of Fire Investigation
Certificate IV in Training and Assessment
Certificate III in Public Safety (Firefighting and Emergency Operations)
Electrical De-Energising Instructor
Electrical Awareness and De-Energisation (Low Voltage Extraction)
Road Accident Rescue
Provide emergency care and manage injuries at emergency incident
Prepare, maintain and test response equipment
Respond to Wildfire
Operate breathing apparatus open circuit
Operate Pumps
Conduct fire investigation and analysis activities
Determine origin and cause of structure fire
Determine origin and cause of mobile property fire
Apply principles of combustion and fire dynamics to fire scene investigation
Apply electrical/electronic knowledge to fire investigations
Collect, record and coordinate the analysis of physical evidence
Manage imaging and electronic data
Conduct Initial Investigation at Incident Scene
Conduct initial investigation at incident scene
Give evidence in a judicial or quasi-judicial setting
Follow Defined Occupational Health and Safety Policies and Procedures
Operate Communications Systems and Equipment
Participate in an aquatic rescue operation
Work effectively in a public safety organisation
Drive Vehicles Under Operational Conditions
Ed Porter
Trainer - Heights, Confined Spaces
Ed pretends he's retired, but we all know that's not true. Ed can't help himself, he has a passion for training and likes to keep a few irons in the fire to keep him amused and give his wife some welcome relief.
read more
---
Ed's career kicked in during the 1980's (well that's what his resume would have you believe). He was the Chief Chemist / Laboratory Manager at Kidston Gold Mines doing all the things you would expect a chief chemist to do (we won't mention any concerning fairytales here).
Ed then moved onto the Australian Quarantine and Inspection Service as a Senior Quarantine Officer responsible for a team of 14 staff, undertaking supervision and on-site training and coaching in line with departmental policies as well as staff selection and interview panel reviews, daily tasking of officers and resources, budgeting and contract management.
Ed particularly liked the training component of his job and moved into a Senior Training Officer role at Dawsons Engineering. From there Ed got that mining itch back again, and decided FIFO was the life for him. Off he goes to the tropical island feel of Groote Eylandt working for South32 and playing in that big manganese sandbox.
However along come grandchildren and Ed doesn't like being FIFO anymore, as he was missing out on all the good bits of being a Granddad, so he has pretended to retire, but we all know he knocks around at Total Management and Training every now and again delivering our confined space entry, breathing apparatus, and working at heights competencies. Thanks for retiring Ed! You can now do the other things you love like motorcycle riding, bushwalking, cycling, tennis and golf. Just don't get too comfortable, we have students to train...
Ed's qualifications and competencies include:
Certificate in Industrial Chemistry – Assaying
Certificate IV in Training and Assessment
Certificate IV in Occupational Health and Safety

Generic Mine Induction Trainer

Mining Supervisor S1 2 3
Working Safely at Heights
Confined Space Entry
First Aid / CPR
Low Voltage Rescue
High Risk Work Assessor - Forklift
Dangerous Goods Course
Licence in Elevating Work Platform
Construction Safety Induction
Justice of the Peace (Qualified)
Bruce Irvine
Consultant / Trainer - Safety and Fire Compliance
Townsville
Following a career providing high-level strategic advice and practical solutions pertaining to security, and workplace and fire safety across a broad range of industries, Bruce established BravoZulu Fire Safety and Security Pty Ltd in 2010.
read more
---
Through his experience, Bruce identified significant gaps in the development and delivery of compliance training in the fire, security and safety sectors. Whilst most training provided was content dense and met regulatory requirements, it omitted possibly the most important element – human physiological and psychological responses to emergency situations. By not specifically addressing how humans potentially respond to crisis situations, be it fight, flight or freeze responses, trainees were not adequately prepared to deal with emergencies, regardless of their in depth knowledge of standards, policies and procedures.
When Bruce delivers emergency training, he ensures that trainees are not only knowledgeable but are physically and psychologically prepared for emergent situations. This is achieved through the facilitation of a range of learning experiences including direct instruction, role play through a range of scenarios, training in simulators, using actual equipment and a comprehensive explanation of human responses.
Expertly trained and fully licensed, Bruce has the capacity to provide a range of services including:
Advisory services regarding fire and workplace safety and security
Fire safety audits for business premises
Development of comprehensive and compliant documentation pertaining to emergency preparedness, and fire and evacuation planning and instructions
Training in all aspects of safety and emergency responses including hands on portable fire extinguisher instruction

Qualifications and Accreditations:
Advanced Diploma of Occupational Health & Safety
Diploma of Business (Frontline Management)
Diploma of Security and Risk Management Advanced OHS Risk Management
Implementing an OHS Management System
Lead Auditor in OHS Management Systems
Certificate IV in Training and Assessment
Certificate IV in Assessment and Work Place Training
Function as a Workplace Health & Safety Officer (Recertification)
Fire Safety Advisor Qld
Certified Healthcare Security Supervisor (CHSS)
Marine Technician Propulsion (Royal Australian Navy)
Health Care Industry Fire Officer (Level 1)
Certified Healthcare Security Officer (CHSO)
Certified Advanced Healthcare Security Officer (CAHSO)
Certified Healthcare Security Supervisor (CHSS)
Certificate III in Aggressive Behaviour Management – Operator
Certificate IV Operational Safety Training (Defensive Tactics Instructor)
Certificate II in Security Operations
Certificate III in Security Operations (Recertification)
Apply First Aid
PPCT Defensive Tactics Instructor (Recertification)
Performance Appraisals and Development
Handle Dangerous Goods and Hazardous Substances
Project Management in Queensland Health (PM Plus Essentials)
Queensland Security Officers Licence
Queensland Security Advisors Licence
RABQSA Provisional Auditor
QBSA Licence (Emergency Procedures)
Queensland Safety Officers Licence
30215QLD General Safety Induction (Construction Industry) - Blue Card
Regional Chairperson - International Association of Health Security and Safety (IAHSS)
Senior Member - International Association of Health Security and Safety (IAHSS)
The National Association of Healthcare Fire Officers (UK)
Fire Protection Association of Australia
Peter Shambrook
Trainer - WHS and Mining Competencies
Townsville
Peter kicked off his career doing something really boring – helicopter crewman for the Royal Australian Air Force with various postings throughout Australia and overseas.
read more
---
Once that adrenaline rush was over, Peter moved on to become an OHS Training Officer within the Department of Defence providing training and safety requirements for over 160 unit members.
This role encompassed the monitoring of safe working practices including welding, spray painting, manual handling, forklift and crane operations, handling of hazardous substances and confined space activity. Peter also conducted accident and incident investigations including analysis, reporting and implementation of remedial procedures and actions, liaised with the Defence Safety Management Agency (DSMA) and the Australian Radiation Protection and Nuclear Safety Agency (ARPANSA) and Comcare as required and conducted safety audits and risk assessments.
Peter was promoted to OHS Risk Manager in 2007 where he was managing a regional area encompassing 26 depots between Cairns, Stanthorpe and Mt Isa. This role extended to include development and implementation of formation safety management in line with Division, Command, Army and Defence OHS policy and legislation, the collation, analysis and reporting on OHS trends, deficiencies and outstanding actions and recommending corrective actions to unit commanders, as well as facilitate and monitor OHS investigations within the formation and assist in coordinating responses to Army and external agencies as required.
Whilst undertaking this role, Peter also provided OHS training and consulting services under the banner of the National Safety Council of Australia, to numerous industries throughout Australia including Dept of Defence, TNT, John Holland and Townsville Port Authority, before joining South32's GEMCO operation on Groote Eylandt in 2009.
Whilst at GEMCO Peter undertook safety audits, assisted in ICAM investigations, delivered a variety of training onsite, advised on the obligations of the WHS Act, assisted Indigenous employees with specific training requirements, undertook various passouts, and maintained working at heights and confined space entry training equipment.
Peter now works as a contract trainer for Total Management and Training and is able to service our clients in the Townsville region and surrounds.
Qualifications / Competencies
Diploma of Occupational Health and Safety
Functioning as a Queensland Workplace Health and Safety Officer (WHSO)
Functioning as a Workplace Health and Safety Representative
Certificate IV in Training and Assessment
Accident Investigation (ICAM)
NT Accredited Assessor High Risk Work Licence - Forklift
Accredited Overhead Travelling Crane Assessor
Boom Type Elevating Work Platform Licence
Confined Space Entry / Working Safely at Heights
Mining Supervisor / Low Voltage Rescue / Provide First Aid
Dogging
Rachael Tierney
Consultant - Social Media & Marketing
Rachael has a part-time job, is a full-time mother to three little treasures, and attempts to keep in line her Engineering husband, but obviously still hasn't got enough things to keep her amused, so she consults to companies assisting with their social media.
read more
---
Rachael... over to you.